About Us
Specialized Renovation & Construction , Roof Leaks , Plumbing Works , Air Cond Service , Electrical Work , Pest Control ..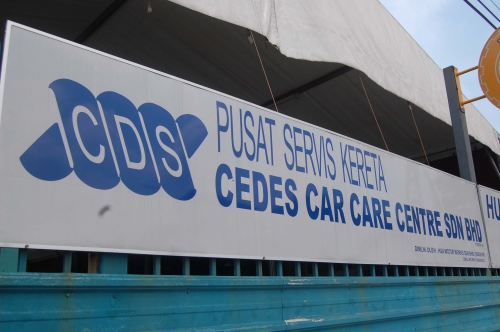 Cedes Car Care Centre Sdn Bhd(123761-V) started off modestly as a small scale car workshop in the year 1979. Eventually it was evident that more space was required for its increasing customer base due to referrals and recommendations. In the year 1984 the company is registered as a private limited car care company.
With the build-up area of over 10,000 sq. ft, there are ample parking spaces to accommodate jobs of various kind in terms of car repair & maintenance.
The company is strategically located within the industrial area of Segambut. (The location which offers a variety of banking finance institutions).
Cedes Car Care Centre Sdn Bhd is also an approved PIAM workshop (Persatuan Insurance Am Malaysia) and registered with the Kementerian of Kewangan Malaysia. This approved license allow Cedes to service official Government cars.
Mr. Lee Kon Chin
Being one of the director, Mr. Lee has the background of over 30 years of experience in repair and maintenance of Mercedes Benz
Mr Liau Chee Kong
Head of mechanic who handle diagnostic assistance system on all version of Mercedes Benz technology. He possesses 25 years of hand-on experience in repairing diagnostic system,automatic transmission ,overhauling engine & maintenance jobs.
Mr Koh Eng Ghee
Head of mechanic who has vast knowledge of diagnostic assistance system. He possesses 23 year experience in repairing of all kinds Mercedes Benz & other brand of cars.